The current outbreak will touch most every corner of our lives, and therapy is no exception. While the necessary realities of self-isolation and responsible social distancing begin to impose themselves, it is more important than ever that we maintain connection and solidarity with our communities and one another as individuals, even if we must find original new ways to do so. 
While physical distance is important whenever possible, isolating ourselves from the support of others will only worsen the stress, anxiety, and instability of these uncertain times. The concern is real, but fear of sickness must not become withdrawal from our friends and support systems. To get through this global crisis, we must mobilize and stay engaged, drawing strength from one another as we do our part to keep ourselves and our loved ones healthy, grounded, and hopeful.
An especially important form of stability through engagement is ensuring continuity of care. I cherish the relationships I have cultivated with my patients, friends, and colleagues. Our collective wellbeing has been at the forefront of my mind these past weeks, as I have worked to put in place measures to protect our physical health while continuing to meet the emotional needs of the clients I work with. 
To this end, I am now offering all of my clients new flexible options for appointments going forward. Until this crisis has passed, I will be phasing out traditional in-person office appointments. Clients may now choose to use telephone or secure, HIPAA-compliant video call "virtual visit" sessions instead. If neither of these are suitable for your specific situation, please reach out to discuss other options. I will gladly work with you to craft a care plan that best meets your individual needs and circumstances.
It is especially important that any clients who may be experiencing symptoms, have had known exposure to someone who has fallen ill, or those who are or live with vulnerable population members stay home and transition to telehealth sessions until the danger of transmission has passed. 
Please contact me with any questions or concerns, and to set up your alternative arrangements to replace in-person appointments for the time being.
Dear clients and colleagues,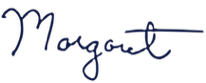 Licensed Clinical Social Worker